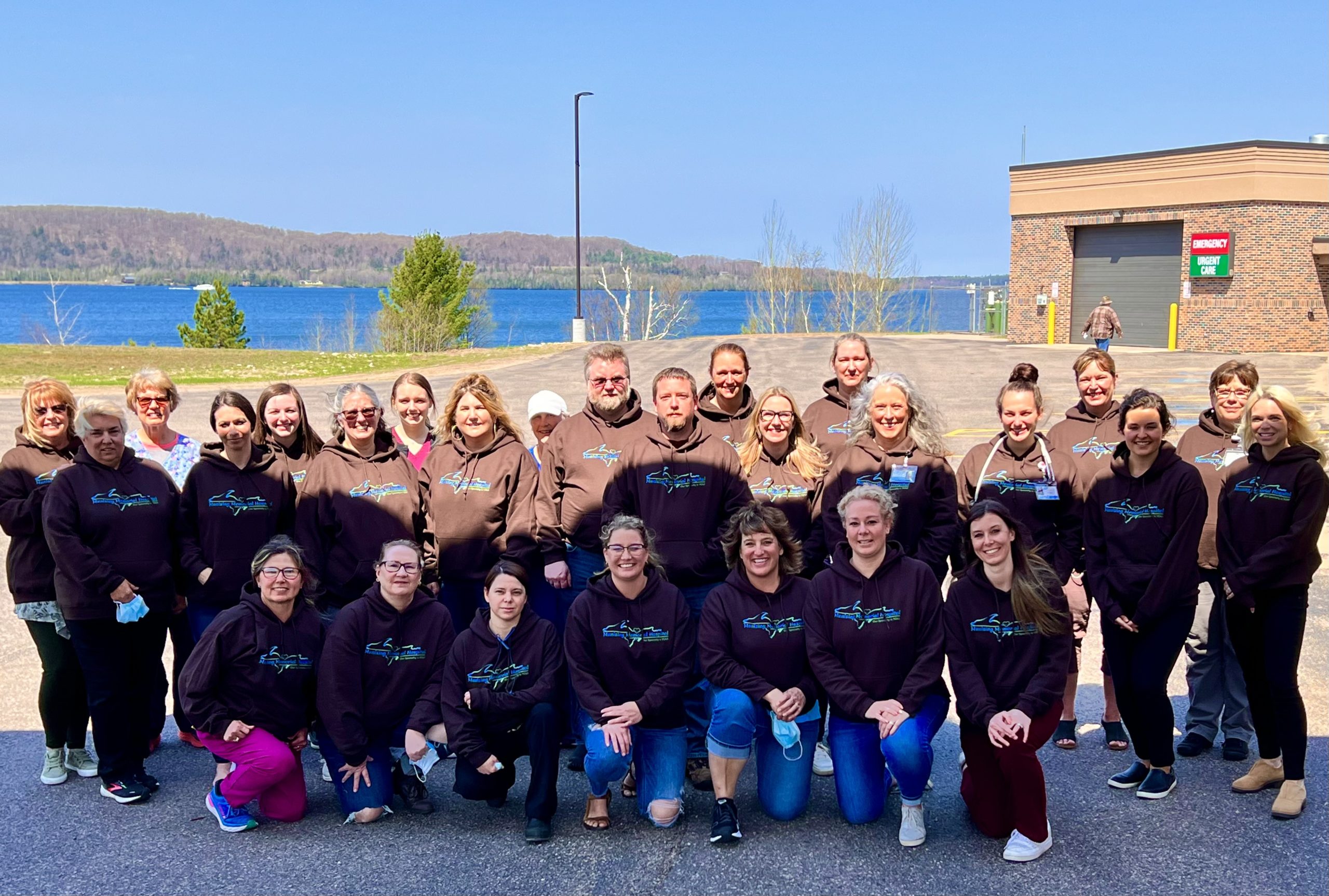 17 May

Why Munising Memorial Hospital is a Great Place to Work

Nestled along the shore of Lake Superior near the Pictured Rocks National Lakeshore, Munising Memorial Hospital (MMH) is one of Alger County's largest employers with a team of just under 100 people.

While there are many benefits to working at a hospital, nonprofit establishments located in rural areas such as MMH offer genuine experiences you can't find in larger cities.

With its state-of-the-art facilities, compassionate staff, and a welcoming atmosphere, here's why the hospital is a great place to work:
A Brief History: Caring for the Community for 112 Years  
MMH was first established in 1910 when a three-story red brick building was built along Maple Street in downtown Munising. The hospital became a nonprofit organization in 1947. The structure was replaced in 1961 when another facility opened along Sand Point Road.
In 2008, that clinic was torn down and replaced by a new hospital, doubling the size of its previous emergency room, ambulance garage, medical offices, with equipment updates as well. While the facility may have changed over the years, the hospital's staff has remained dedicated to ensuring patients always receive quality care.
| A History of Munising Memorial Hospital: Looking Back at 111 Years |
A Dedicated Staff 
Deidre Segerstrom, an Urgent Care Medical Assistant, has been an employee at Munising Memorial Hospital for three years and raves about working alongside compassionate colleagues.
"When I graduated high school back in 2016, I was unsure of what I wanted for a career. I began working as a CNA right after graduation, but I knew I needed something more fulfilling in my life. For the past three years I have been employed at MMH as an Urgent Care Medical Assistant, working alongside some of the most amazing people you can imagine. Not only have I been able to grow as a person, but I have had the opportunity to grow as a caregiver," she said.
"The nurses and providers have encouraged me to seek my full potential and I am currently in the process of working towards becoming a Registered Nurse. If I never would have placed my application at MMH three years ago, I do not know where I would be today. I am beyond blessed to work with such dedicated and caring people. I strive to be as great as they all are."
Top Notch Location
Adjacent to the Pictured Rocks and across the street from Munising Falls, MMH is in a pristine, central location. "The view is spectacular," says Lorraine Berg, an employee at the hospital.
Hospital staff aren't the only ones who get to enjoy the scenery, though. All six inpatient rooms display a hotel-like, comfortable atmosphere and face the lake for a beautiful view.
Small Town Vibe 
With under 2,000 full-time residents in Munising and around 9,000 throughout the county, a big part of the area's charm is how small it is. Munising is the kind of place where the community rallies behind its residents, lending a helping hand whenever possible. According to Bonnie Kilpela, PA-C, "This is the best place I've ever worked because of the people I get to help."
State of the Art Hospital 
MMH's has had numerous updates to its building and equipment over the years, along with expanding on services offered on-sight.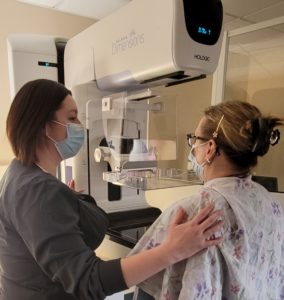 Some of which include:
Completely digitized, the Radiology Department now includes a digital X-ray room, CT, Fluoroscopy, 4D Ultrasound, Dexascan and 3D mammography
Now holds five swing bed licenses
Laboratory services designed to accommodate two private drawing rooms and several upgrades to equipment, computer systems and space
The outpatient rehabilitation department allows for easier access for patients including a complete gym, four treatment rooms and a shower for gym participants
The emergency department includes three private exam rooms and a three-bay trauma room. The two-bay ambulance garage includes a decontamination area
2021 Business of the Year 
On May 3, MMH was awarded the 2021 Business of the Year by Upper Peninsula Michigan Works, recognizing its staff for their continued efforts to provide quality care during even the most trying of times.
In recent years, the hospital has held community health fairs that were no cost to the community and has given monetary donations to organizations such as the Alger County Animal Shelter, 4-H, Valley Spur Kids Program, and the Alger Community Food Pantry.