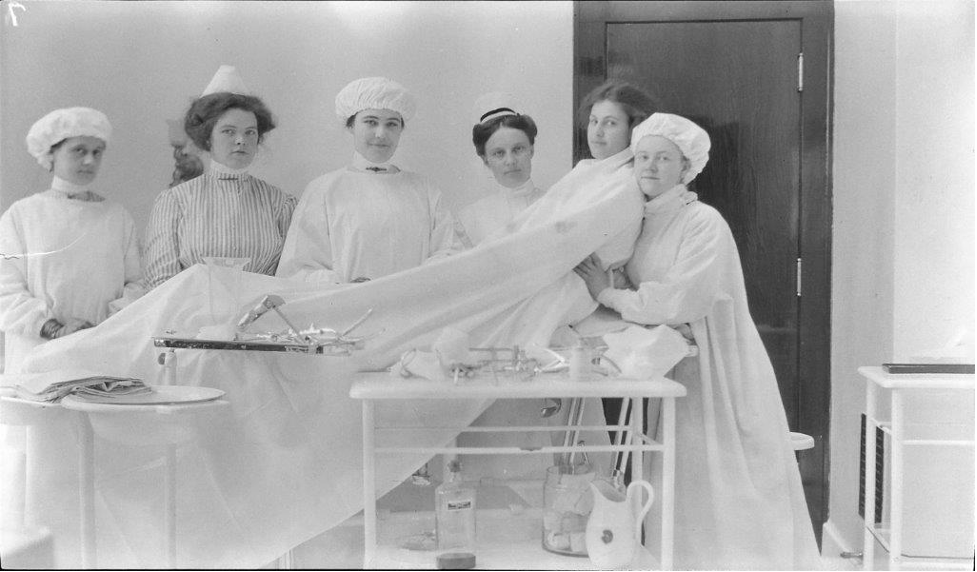 23 Jul

Looking Back at 111 Years

Looking Back at 111 Years
Munising Memorial Hospital

Munising Memorial Hospital was first established in 1910 when the original facility – a three story red brick building – was built along Maple Street facing Lake Superior. Funded by Cleveland-Cliffs Iron Co., it was one of the major contributions made throughout the region by the company during that time.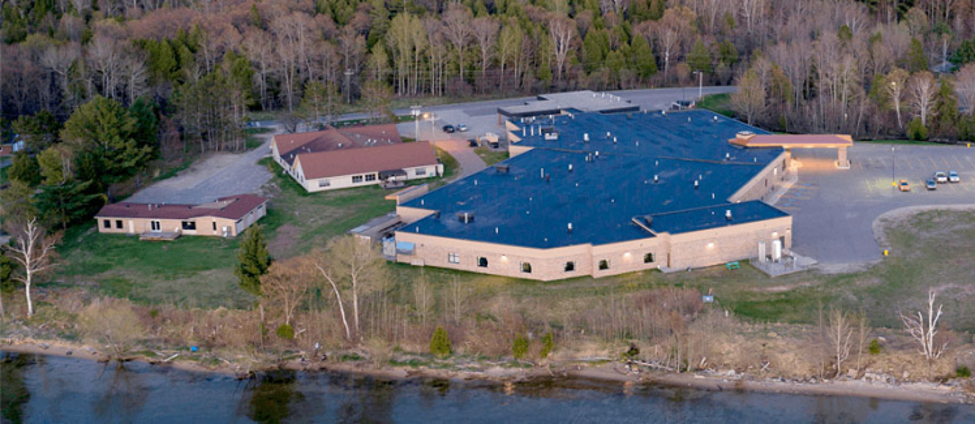 The current Munising Memorial Hospital campus.
In 1947, the hospital became a nonprofit organization when it obtained its 501(c)3 status from the Internal Revenue Service. The structure along Maple Street was replaced in 1961 when another facility opened along Sand Point Road. In 2008, that clinic was torn down and replaced by a new state of the art hospital. The current principal facilities are a hospital building that comprises the Bay Care Medical Center, Urgent Care, and a medical office building, all adjacent to each other.
While there's been instrumental changes and challenges over the years, Munising Memorial Hospital continues to be a staple in the Alger County community as a community clinic that provides quality health and medical care locally. Here's a look back at how the hospital got to be where it is today:
1890 – 1950: Munising Gets its First "Real" Hospital  
A three-story hospital with tin siding – which some referred to as "just another pest house" for the quarantined, historical documents state – was built in 1898 at the corner of Superior and Hemlock Streets. Records also show that a horse-drawn wagon was purchased by the hospital in 1905 and used as an ambulance.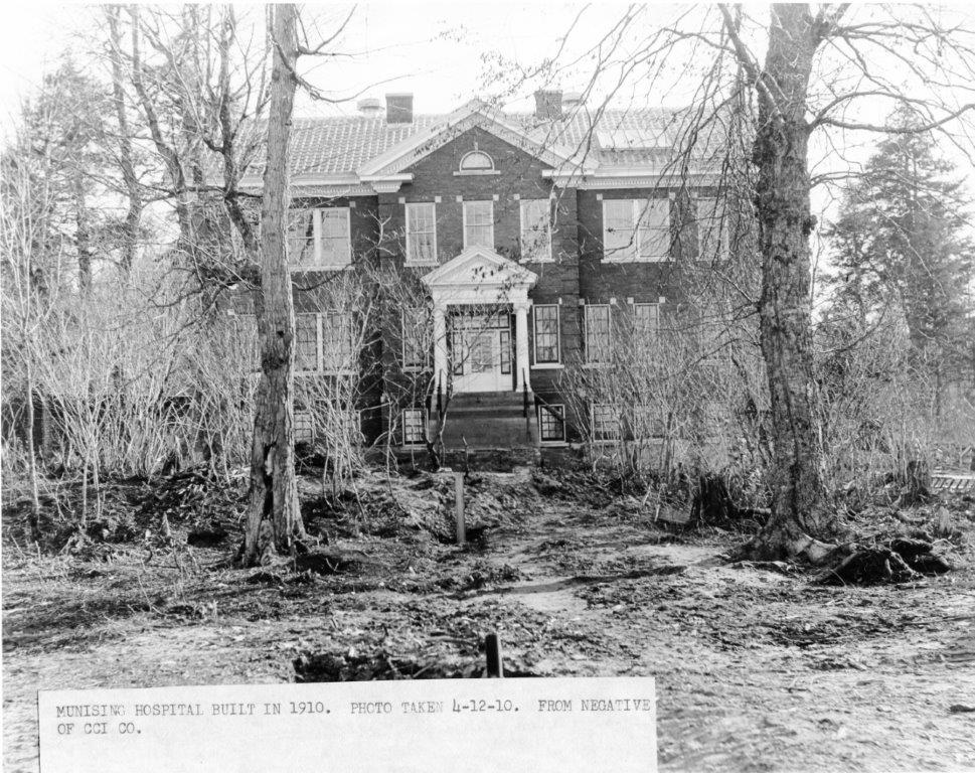 Photo courtesy of the Alger County Historical Society and Heritage Museum.
The need for a "real" hospital was soon addressed and in 1907 William G. Mather, the former president of Cleveland Cliffs Iron Co., headed a drive to build one, according to "Alger County: A Centennial History". A modern hospital of its time, the facility opened in 1910 at the south end of Maple Street and included an operating room and a living quarters for the nurses on the top floor.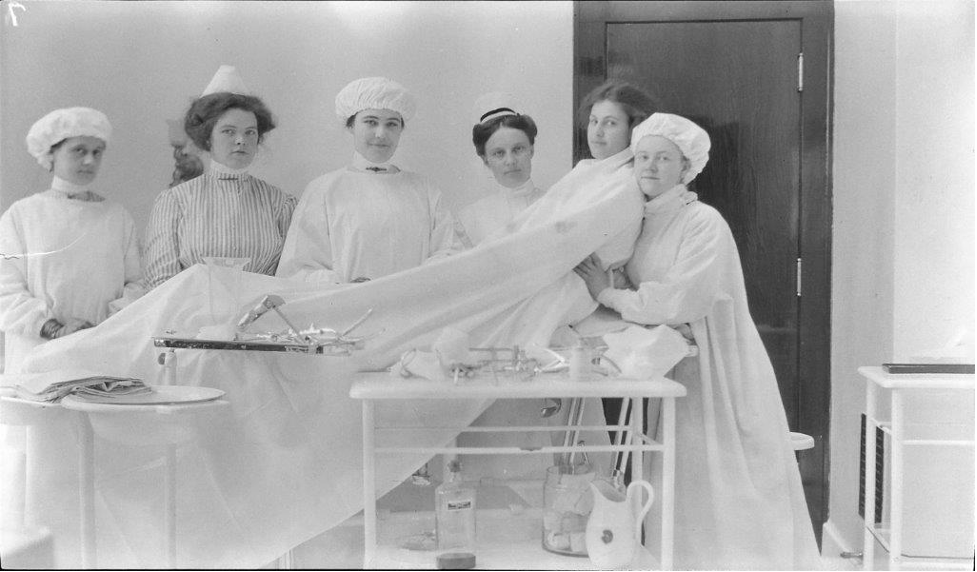 A "mock operation" at the hospital, circa 1920-1930. Photo courtesy of the Alger County Historical Society and Heritage Museum.
1960s – 1990s: New Hospital Built in Eastern Munising
In 1961, Munising Memorial Hospital was built and unlike the old hospital, the new one was all one floor. This hospital had the most up-to-date facilities in surgical, intensive care, maternity units, and a 24-hour ER. The hospital also included a laboratory for tests in which results could be obtained in a timelier manner, an article published by The Munising News states.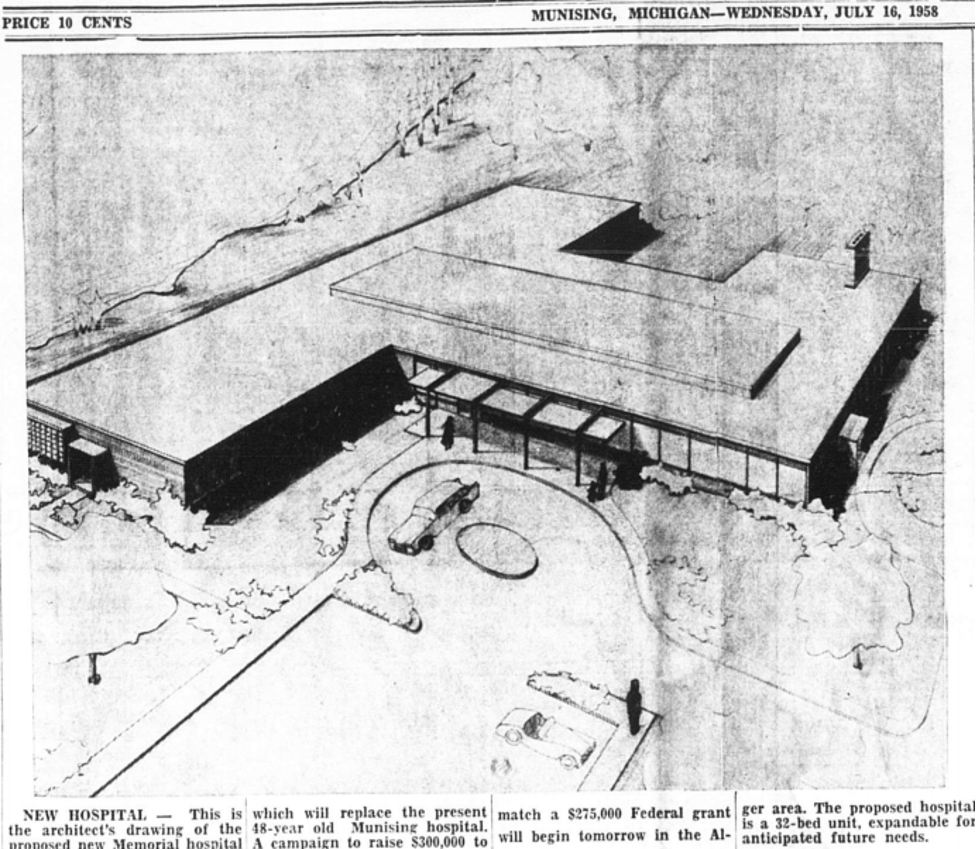 The hospital was completed in 400 days with the cost approximately $500,960. Local contributors pledged 45% of the price and a federal grant made up the other 55%.
"The public was very generous and cooperative in so many ways in past years in trying to keep the old hospital on its feet and operating, but everything eventually wears out and must be replaced," Hospital Board President Paul Haag was quoted saying in an article published by The Munising News in 1961. "That was the fundamental situation in the consideration about building a new hospital. It will take care of our present and prospective needs for many years."
2000s – Today: Hospital and Equipment Revamped
In 2008, a new hospital was built along Sand Point Road, doubling the size of its previous emergency room, ambulance garage, medical offices, and so on. Equipment was also updated with the purchase of an ultrasonic, a mammography and CAT scan. The hospital also increased its therapy by enlarging a physical and occupational unit. They now have a specialty staff, mostly by way of contract with UP Rehab.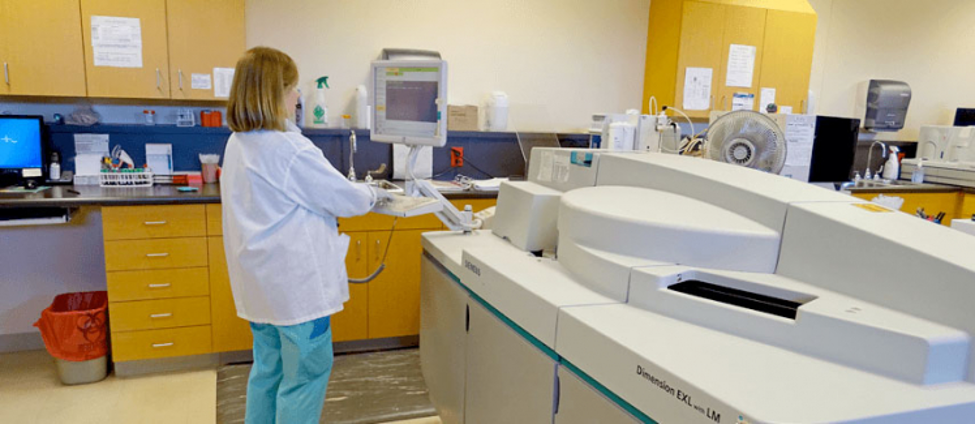 As a Critical Access Hospital (CAH) – a designation given to eligible rural hospitals by the Centers for Medicare and Medicaid Services, which is designed the reduce the financial vulnerability of rural hospitals and improve access to healthcare by keeping essential services in rural communities – Munising Memorial is licensed for 11 acute care beds and two dual licensed swing beds to provide rehabilitation services. All acute care beds are situated in six rooms facing Munising Bay of Lake Superior.
The hospital also currently has the following:
Completely digitized, the Radiology Department now includes a digital X-ray room, CT, Fluoroscopy, 4D Ultrasound, Dexascan and 3D mammography.
Laboratory services were designed to accommodate two private drawing rooms and several upgrades to equipment, computer systems and space.
The Outpatient Rehabilitation department allows for easier access for patients including a complete gym, four treatment rooms and a shower for gym participants.
The emergency department includes three private exam rooms and a three-bay trauma room. The two-bay ambulance garage includes a decontamination area.
Six inpatient rooms display a hotel like, comfortable atmosphere. The rooms are equipped with flat panel televisions and face the lake for a beautiful view.
Two conference rooms can be used for support groups, educational programs, and administrative meetings.
Bay Care Medical Center is now located within the hospital building. The medical office touts eighteen exam rooms and one procedure room.  Bay Care Medical Center is open Monday – Friday 8:00 a.m. to 5:00 p.m. There is also a clinic in Grand Marais.
As one of the largest employers in Alger County, Munising Memorial Hospital has over 90 employees. In past years, the hospital has done community health fairs that were no cost to the community and has given monetary donations to the following organizations such as:  Alger County Animal Shelter, 4-H, Valley Spur Kids Program, and the Alger Community Food Pantry.
The Mission of Munising Memorial Hospital and Health Services is to be the provider of choice for primary medical and hospital care for the residents of Alger County. With unsurpassed personal and professional integrity, our employees and practitioners will provide the highest level of quality care within our resources.