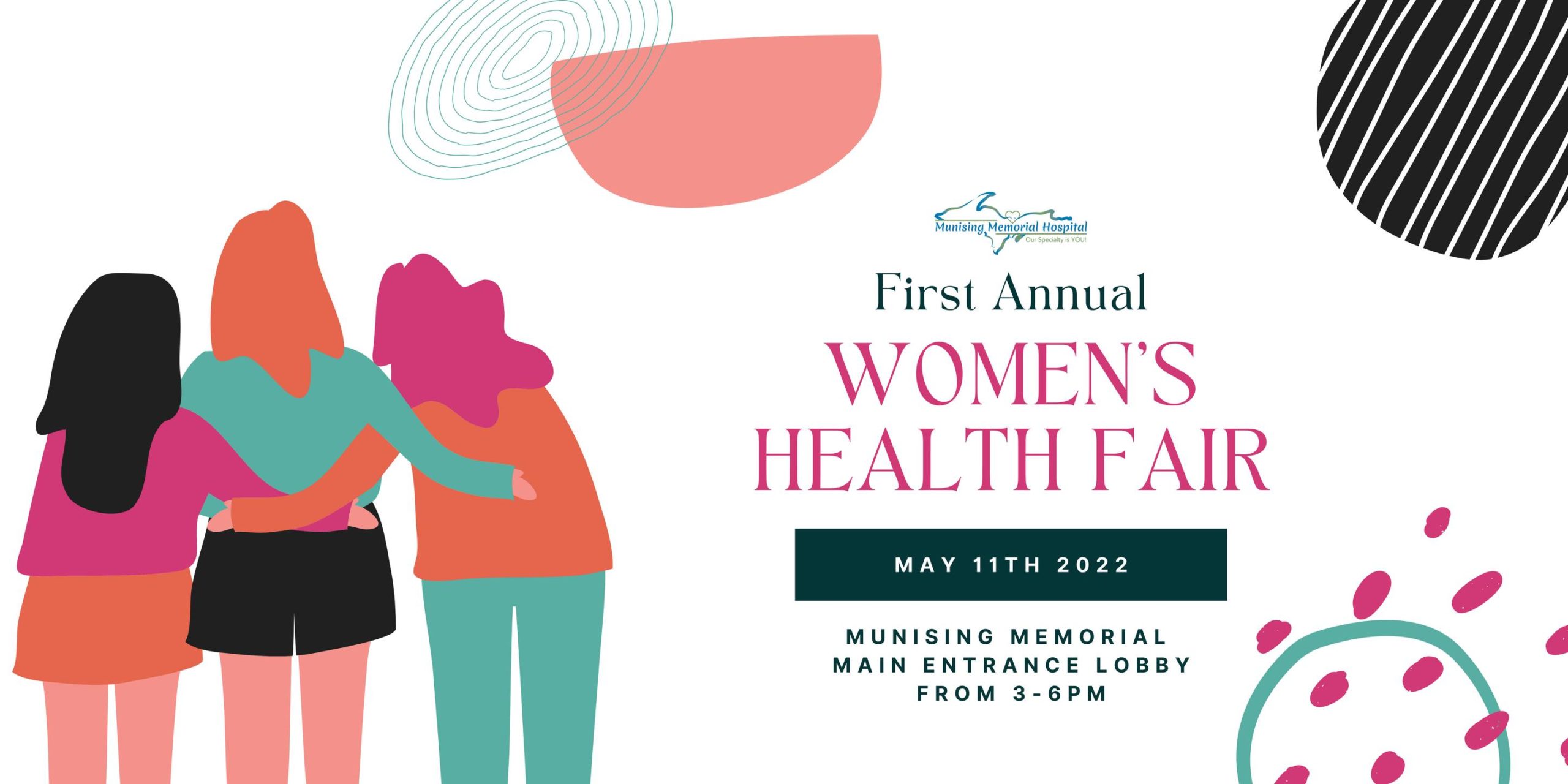 12 Apr

Munising Memorial's First-Ever Women's Health Fair with Dana Vix, FNP-BC

Dana Vix, FNP-BC, will be the guest speaker at Munising Memorial Hospital's first Women's Health Fair scheduled to take place on Wednesday, May 11th, from 3-6 p.m. at the hospital's entrance lobby.

The free event aims to bring awareness to women of all ages of the preventative services offered at Munising Memorial and throughout the community.

"The recommendations of women's screenings are changing often, and I want to be sure our community is staying up to date. Women face diverse and unique health challenges across their lifespan which may affect their overall health and wellness," Dana said. "Cervical cancer is the 4th leading cancer in women worldwide. HPV is one cause of cervical cancer. There is a vaccine to prevent some strains, which has recently been approved for women up to age 45, but vaccines can often be overlooked in this age group."

Multiple businesses and vendors will also be represented at the health fair. After Dana's presentation, she'll be available to answer any questions.

Dana recently joined the Munising Memorial Hospital team as a family nurse practitioner at Bay Care Medical Center and is accepting new patients of all ages, including newborns.

"I love the autonomy I have as a nurse practitioner at Munising Memorial," Dana said. "I look forward to coming to work every day to care for all the patients in the community. I'm able to use my years of education and continue to learn from my patients every day. We have a robust radiology department at the hospital offering state of the art mammography and bone density screenings that I am excited to work with, as well."

After receiving her undergraduate degree from Bay College and Northern Michigan University, Dana attended Frontier Nursing University in Hyden, Kentucky, graduating with a Master's in Nursing and was eligible to sit for her FNP boards.  Dana is board certified by ANCC (American Nurses Credentialing Center) and has been previously employed as a certified nurse assistant, licensed practical nurse, and registered nurse.

"A large portion of my clinical rotations were with a midwife where I developed a passion for women's health," Dana said. "I'm planning on continuing my education and becoming certified in women's health with a post master's degree and am hopeful I will be able to bring other services and procedures to Bay Care Clinic in the near future. I am also studying for my Department of Transportation physical certification."

Dana is a native of the Upper Peninsula, growing up in the village of Curtis. She has two grown children and married Dr. Steve Vix in December 2021. They enjoy traveling, big game hunting, bee keeping and anything outdoors.

"I urge area residents to stop in and meet our highly skilled healthcare professionals during the health fair," she said.

Munising Memorial Hospital is located at 1500 Sand Point Road, Munising. For more information about the Women's Health Fair, visit the event's Facebook page here.