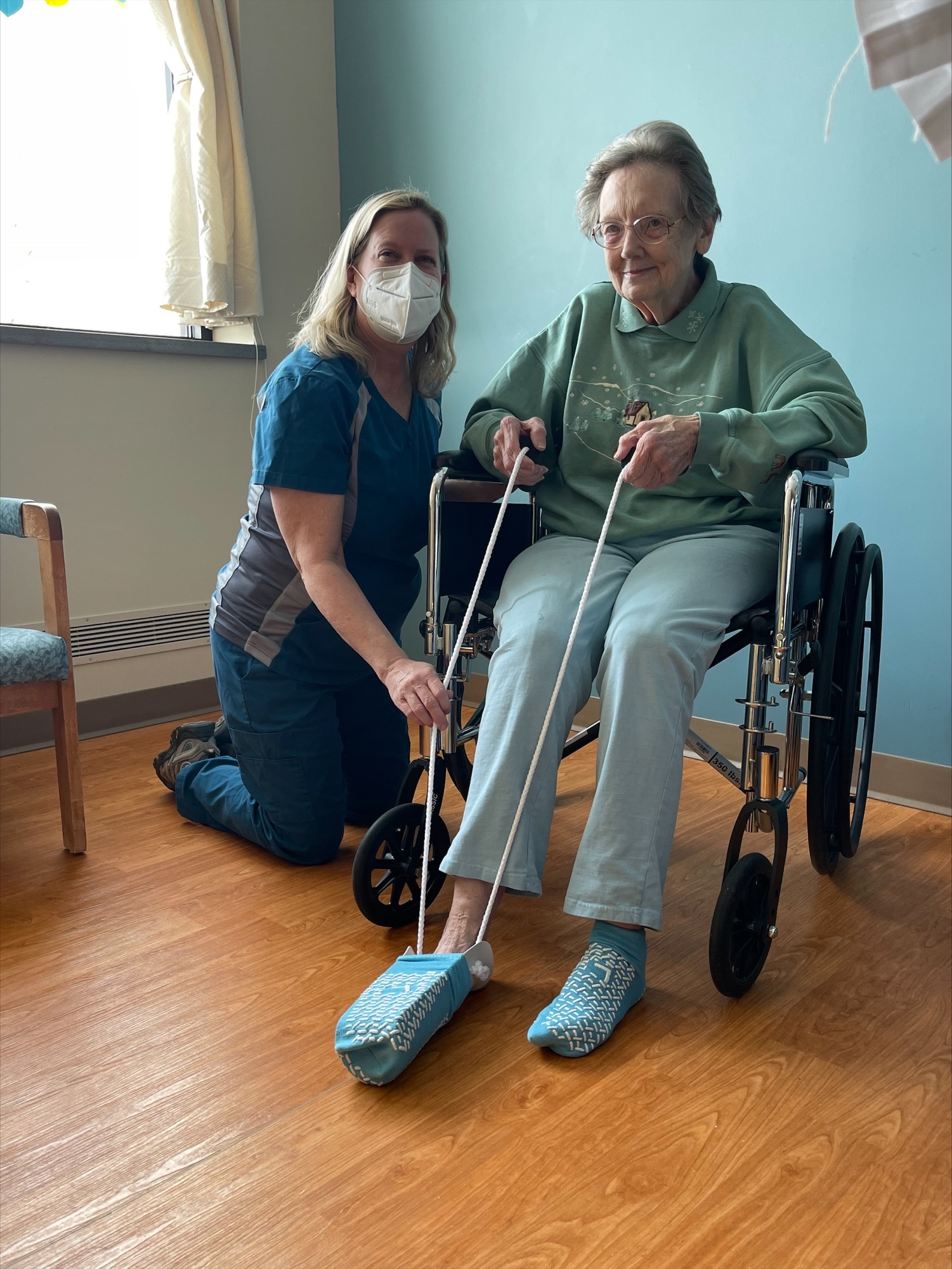 17 Mar

Why Munising Memorial Hospital Is a Great Place for Recovery

No one wants to spend time in a hospital but when unfortunate situations happen and they must, it's essential people feel as comfortable as possible.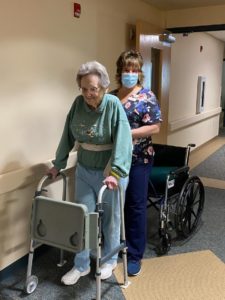 One of the ways Munising Memorial Hospital helps patients recover/rehabilitate is through its swing bed program. While swing-bed programs may differ from one facility to another, Munising Memorial's swing bed program allows patients to recover in a hospital setting versus a nursing home. In the hospital, they have easy access to an onsite provider, nursing care, and therapies. The goal is to assist you or a loved one in becoming as independent as possible before discharge.
Prior to Medicare's swing bed program, hospitals were only permitted to provide acute care, often leaving discharged patients and families with no local options for needed skilled nursing care.
| Munising Memorial's Swing Bed Program |
In 2010, Munising Memorial contracted with UP Rehab Services to offer physical and occupational therapy services at the hospital which helps swing-bed patients on their road to recovery. The length of stay in a swing bed is dependent upon individual patient needs and progress. Swing beds are not intended for permanent placement, it is for continued care until the patient returns home or transfers to a facility for longer term care.
"Swing-bed patients are specifically here for rehabilitation," said Kris Tidd, MSPT. "They become medically stable after some event or surgery like a knee or hip replacement or a bout of pneumonia, but they're too weak or deconditioned or not quite ready to go home safely. They call it a swing-bed because they're referring to 'swinging' them from one place to another. So, hospital to home, or hospital to assisted living."
As of October 2020, Munising Memorial now has five swing-bed licenses. Although the program is relatively new at the hospital, Kris said it's "proven to be great for the community" so far.
| "Personalized Physical Therapy at MMH" |
Benefits of the Swing-Bed Program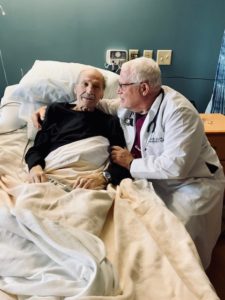 The program is overseen by Dylan Koenig, PA-C, he will see the patient within 24 hours of admission and then twice weekly throughout their stay. Benefits of the program include but are not limited to: patients feeling more cared for; getting to stay local where their families and friends can visit; less disruption to care; providers can check in on patients more; increased access to care; and access to necessary specialized equipment not found at nursing homes.
Swing Bed Criteria
Medicare and most insurance companies cover swing bed programs under the "Skilled Nursing Facility" benefit. Specific criteria that must be met to qualify for payment of the swing bed program:
Swing bed stay must be related to a hospital stay.
The doctor must determine a need for daily skilled care (examples: IV therapy, physical therapy, occupational therapy or speech therapy).
A patient must be willing to participate in their daily skilled care.
A patient must be hospitalized as an Acute Care Patient. Observation days do not count towards these days. It must be within 30 days of the hospital stay.
Admissions can be from Munising Memorial Hospital but may also be from other hospitals such as UP Health System Marquette. Medicare patients must have Part A benefits.
What Hospitals Qualify for the Program?
The following requirements must be met to be approved for swing bed services: the hospital must have less than 100 beds (Munising Memorial has 11); be located in a rural area; contracted with Medicare; compliant with all Skilled Nursing Facility (SNF) requirements. Critical Access Hospitals (CAHs) are also eligible by nature and are required to be compliant with the SNF requirements as well.
Our Mission
Munising Memorial Hospital strives to be the provider of choice for primary medical and hospital care for the residents of Alger County. With unsurpassed personal and professional integrity, our providers offer the highest level of quality care within our resources.