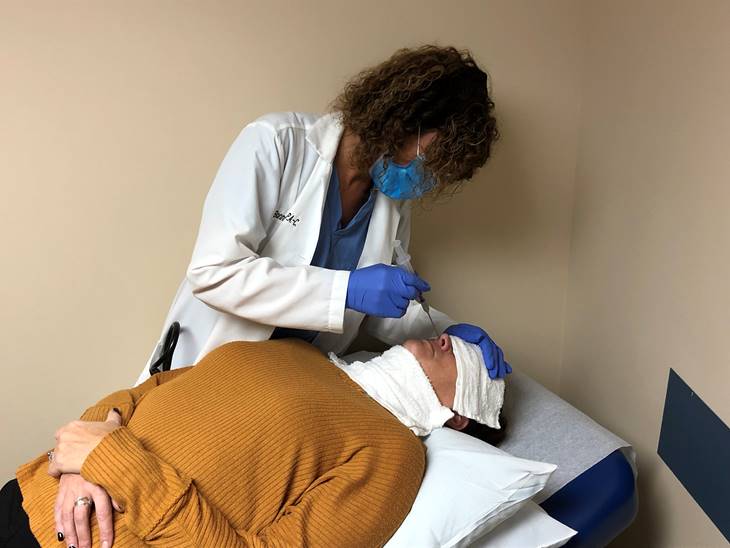 09 Feb

Headaches and Migraines with Bonnie Kilpela, PA-C

The American Migraine Foundation reports that over one billion people get migraines every year. Often debilitating, headaches and migraines are the most common neurological diseases in the world.

With more than 28 years of experience specializing in migraines and headaches, Bonnie Kilpela, PA-C, treats those that suffer from them at Munising Memorial Hospital. Originally from Escanaba, Bonnie worked in the neurology field for over two decades in Marquette and was hired at MMH in 2017.

"It's such a pleasure to work in Munising because of the people I get to take care of," Bonnie said. "My goal is to improve their quality of life."
What are Migraines and Headaches?
A migraine is a severe headache that can cause a throbbing pain or pulsing sensation, usually on one side of the head. Its side effects can include nausea, vomiting, and extreme sensitivity to light and sound. Migraine attacks can last for hours to days. Headaches are generally less severe and most often cause a dull to throbbing pain anywhere around the head.
While many are quick to brush off head pain as "just a headache," Bonnie said, it should be taken seriously. According to a recent study, the economic cost resulting from migraine-related loss of productive time in the US workforce is more than $13 billion per year.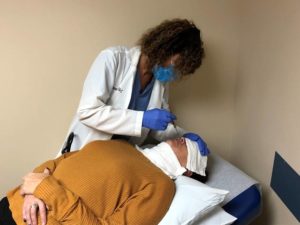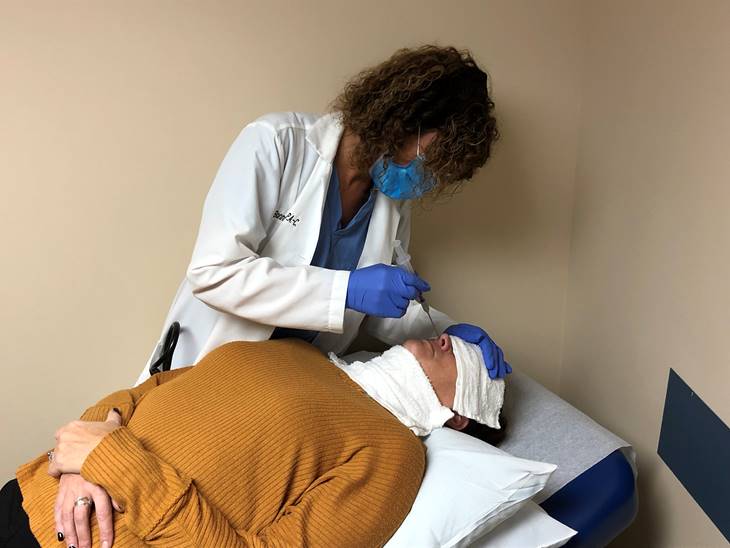 "That's billions of dollars of lost revenue from people missing work because they're in so much pain," Bonnie said. "Others miss school. Parents miss their children's school programs. It affects people's social lives and overall well-being in many ways."
Fortunately, there are several effective methods of treating headaches and migraines. The first step: scheduling an appointment.
"The first time I see someone, I spend about an hour with them," Bonnie said. "I ask them questions to figure out what kind of headache they're having since there are different types. Once that's established, we set up a plan, implement it, and get the problem under control."
Determining What Treatment is Best for You
Since treatments vary for everyone, Bonnie's able to judge what type will work the best for individuals based on the kind of headache they're having.
"There's oral medications we can try. Some prevent headaches or migraines from happening and others help alleviate onsite symptoms," she said. "I also do a procedure called a SphenoCath where I inject viscous lidocaine into the back of a person's nose. It's completely safe and painless and takes no longer than five minutes."
For those suffering from chronic migraines (more than 15 per month), another option is Botox injections, which are given every three months.
Preventative Measures: Lifestyle Changes
Although treatments are helpful, one of the best ways to prevent migraines or headaches is to maintain a healthy lifestyle. This is achieved through hydrating, eating healthy, getting a good amount of sleep and exercising.
"The number one thing that causes headaches is stress," Bonnie said. "All of us deal with it every single day of our lives. It's important to exercise at least 30 minutes a day because exercising produces endorphins which helps us deal with stress."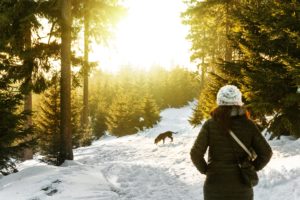 Other preventative measures consist of eating regular meals with protein, drinking plenty of water, going to sleep and waking up at the same time every day, and decreasing your caffeine intake to ensure you're getting proper sleep.
While Bonnie is extremely knowledgeable in headache and migraine care, she also specializes in skin procedures, works in the emergency department, and is a primary care provider that performs annual exams and more.
Contact Munising Memorial Hospital to schedule your appointment with Bonnie today.