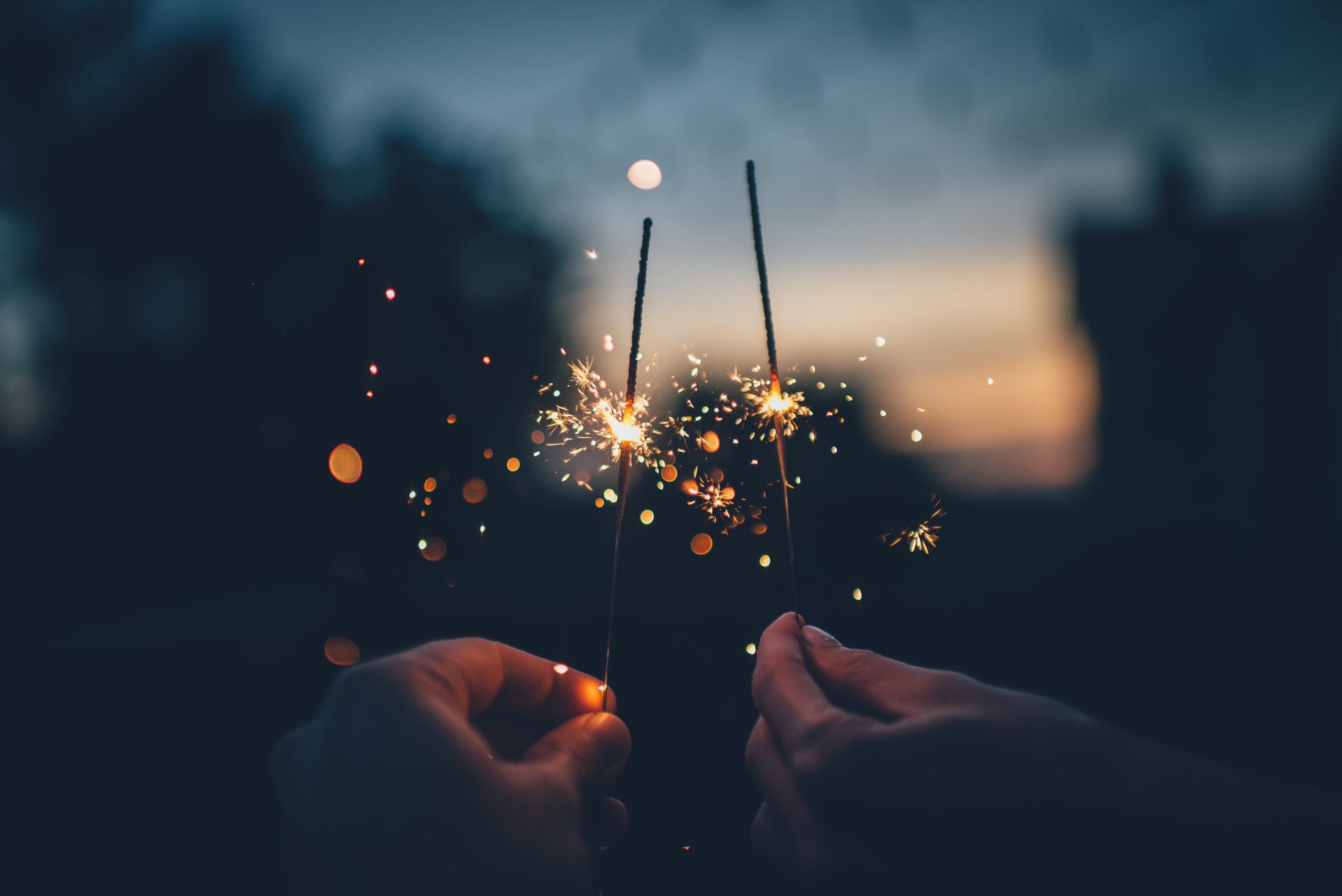 14 Dec

How to Plan for a Healthy 2022

The new year is upon us and what better time to prepare for the future. While some resolutions focus on ways to eat better or exercise more, there are numerous preventative measures you can also take that'll help ensure you stay healthy in 2022.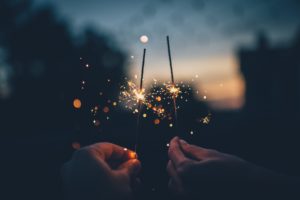 Schedule a Wellness Exam
While it might be tempting to push off your annual physical because you "feel fine" or you just don't want to go, these appointments are critical for catching any underlying ailments early on. This is also a perfect time to discuss any concerns you have with your provider.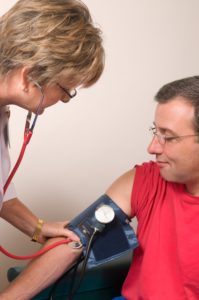 | Providers at Munising Memorial Hospital |
During a physical, your vitals will be taken and you'll be asked questions about your lifestyle so your provider can properly evaluate your overall health. This is also the perfect time to get any vaccines you may need or have necessary bloodwork done.
Pelvic exams, which are typically done during your annual appointment, are recommended for sexually active women once every three years until 65 years of age. For men, prostate exams are advised once they have turned 50. However, your provider may suggest getting pelvic or prostate exams earlier if necessary.
If you need any other care, your provider can recommend you to a specialist as well.
| Schedule an Appointment for Your Annual Physical Today |
Vaccinations
Getting vaccinated is one of the best ways to prevent diseases like measles and the flu. Your provider – if they've provided your vaccines in the past – will have a record of whether you're up-to-date on your shots, otherwise click here to see how you can find out which vaccines you've had.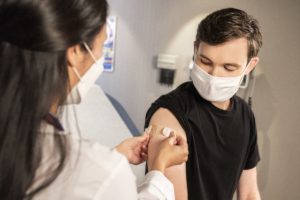 Munising Memorial Hospital is also offering COVID-19 vaccinations and boosters. Call (906) 387-4110 to learn more.
Make Those Mammography and Colonoscopy Appointments
Mammograms and colonoscopies are two cancer screenings you should never skip. Women can start receiving mammograms at age 40 and usually get them every other year or once a year. Munising Memorial Hospital now offers 3D exams, which finds 20-65% more invasive breast cancers compared to 2D.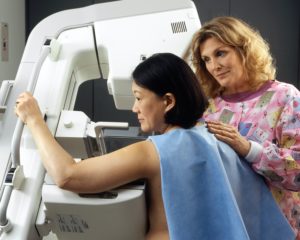 At age 50, it's time to get your first colonoscopy. Anyone with immediate family members with colorectal cancer or other risk factors may need to be screened before age 50 and more often than every 10 years, which is the general recommendation.
Oral Health is Important
Poor dental health can lead to a slew of dangerous illnesses such as heart disease, dementia, and respiratory infections. Regular cleanings at your dentist office help prevent such ailments as well as cavities and gum disease. Your provider will also look for any issues like grinding, gum recession, or loose teeth.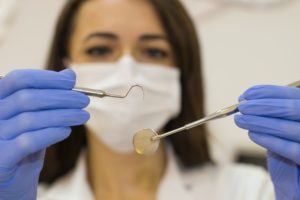 Get Your Eyes Checked
Even people that don't wear prescription glasses or contacts should make an appointment with an optometrist every two years to ensure good eye health. Eye diseases such as glaucoma or cataracts can begin to develop especially after the age of 40. No one wants to be caught driving with poor vision, it's not only dangerous to the driver but others as well.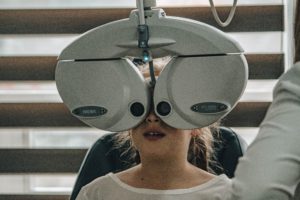 Remember to Relax
The National Institute of Mental Health reports that continued strain on your body from stress may contribute to serious health problems, such as heart disease, high blood pressure, diabetes, and other illnesses, including mental disorders such as depression or anxiety.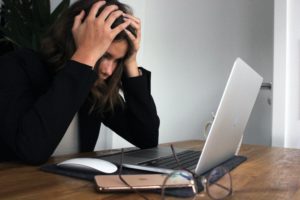 If you're concerned about stress, make an appointment with your provider to discover what steps you can take to reduce your worries.
The Importance of Exercising
There's plenty of reasons why proper exercise should top people's new year resolutions – it's extremely good for your overall health.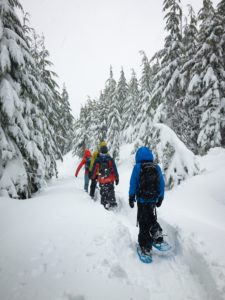 Not only can exercising help maintain a healthy weight, it also combats health conditions like stroke, high blood pressure, and depression, and promotes better sleep and boosts your energy.
The American College of Sports Medicine recommends that adults should get at least 30 minutes of moderate-intensity aerobic activity 5 days per week or engage in 20-minutes of vigorous activity 3 days per week. Don't worry – you don't have to worry about spending all your time at the gym! Going for walks, hiking, and even dancing is excellent exercise that you can count toward your time.
Maintaining a Healthy Diet
Eating healthy also comes with a vast array of benefits. From keeping your skin, eyes, and teeth healthy to reducing the risk of cancers, diabetes, and other dangerous diseases – the list goes on.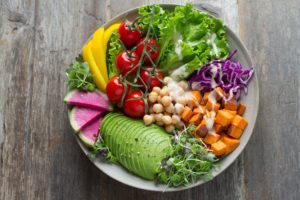 Discuss your diet with your primary care provider and ask them for tips or a handout on what you should be eating. They may also refer you to a nutritionist or dietitian to get you in the right track of not only feeling better but living healthier.
Cut Down on Alcohol or Give it Up
The 2019 National Survey on Drug Use and Health reported that 65.8 million people in the United States were binge drinkers. Cutting down on alcohol reduces your risk of developing seven types of cancer, as well as reducing your risk of liver or heart disease. It could even lower your blood pressure.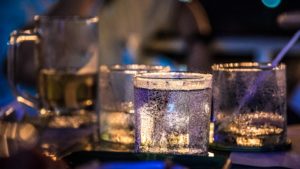 Say Goodbye to Nicotine
Smoking not only puts you at risk of lung cancer, but it's also associated with heart disease and other types of cancer. The CDC's Office on Smoking and Health reports that more than 16 million Americans are living with a disease caused by smoking cigarettes.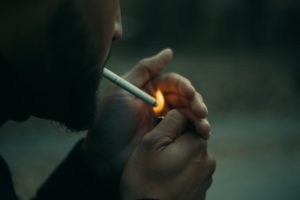 If you have any questions about any of the information above, please call (906) 387-4110 today.