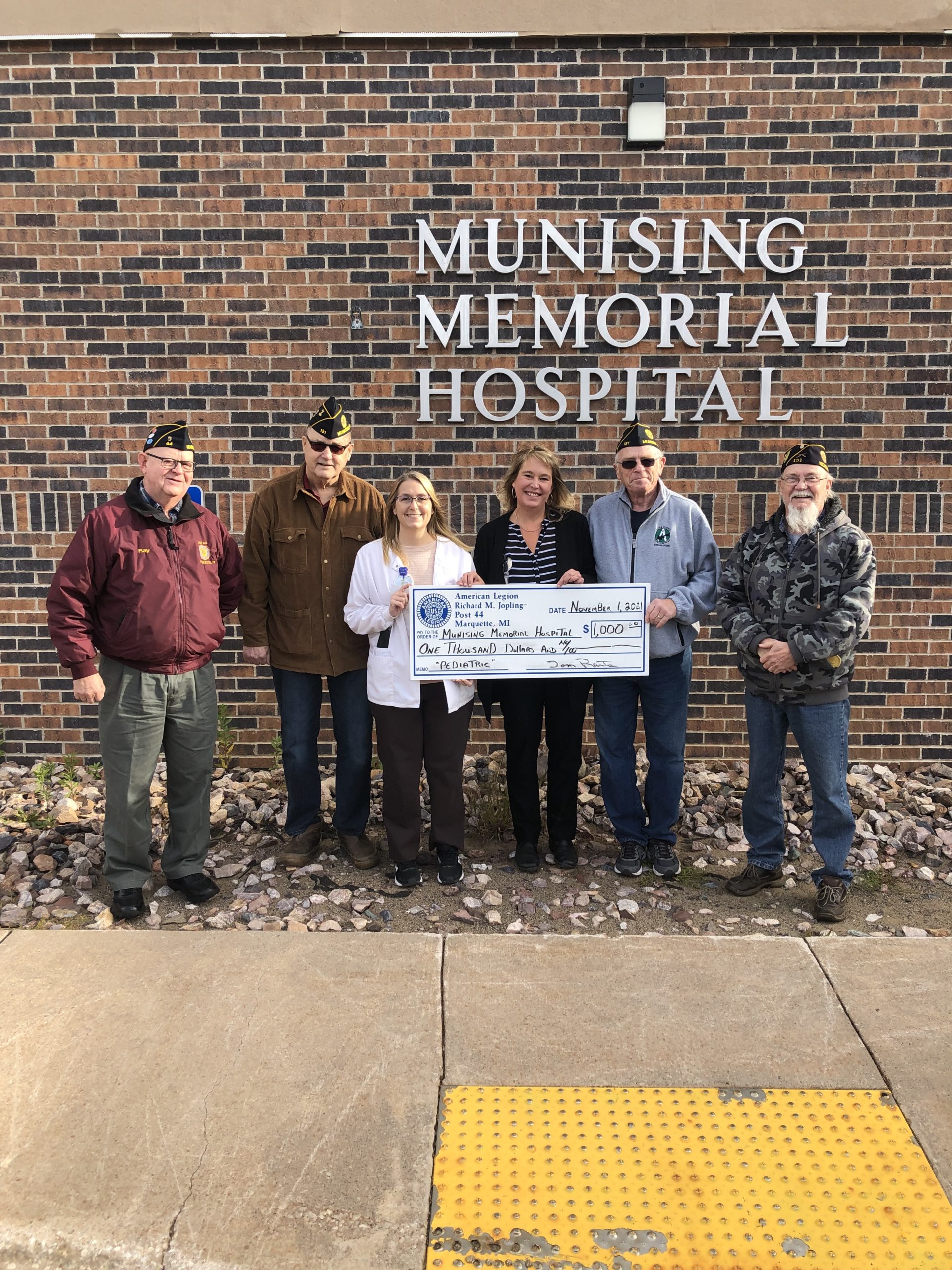 03 Nov

Munising Memorial Hospital Receives $1,000 Donation from local American Legion Posts

Munising Memorial Hospital recently received a generous donation of $1,000 from American Legion Post 44, Marquette and American Legion Post 131, Munising after the organizations recycled tabs from aluminum cans. The funds will go toward pediatric advanced life support training for hospital staff and pediatric supplies, according to MMH CEO Sandra McGovern.

For years, the local chapters of the American Legion have donated to charity and nonprofit organizations to help offset any costs they may have. MMH is an 11-bed critical access hospital that provides outpatient services, swing beds and Level 4 Emergency Services. First established in 1910, the organization obtained its 501(c)3 nonprofit status from the Internal Revenue Service in 1947.