29 Oct

Munising Memorial Hospital Services Expand
Munising Memorial Hospital Services expand their outpatient therapy services to the local community.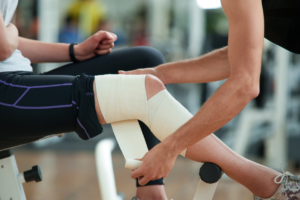 Munising, MI – Munising Memorial Hospital would like to announce the expansion of their Outpatient Therapy services with an added location to the downtown area at 416 Mill Street.
"Munising Memorial Hospital will gain a new therapy location to better accommodate our community and our student athletes. This location is closer and more convenient for foot traffic and athletes that may need care.  This new location will also provide for new employment opportunities for our community," said Sandy McGovern, CEO.
The Munising Memorial Hospital Rehab team is led by Kris Tidd, PT, a respected local therapist. "I am very proud to continue care for area families and support the great medical staff at Munising Memorial Hospital. This new location will allow us to expand on the services that we can provide," said Tidd. We have a great therapy team and we are all excited about this new sports therapy offering.
Munising Memorial Hospital Outpatient Therapy provides healthcare-related services, including orthopedic, sports medicine, physical therapy, and athletic training.  MMH hospital will continue to have therapy services in their current location of the hospital along with dedicated hours at the added location.  The therapy team will continue to bring a wealth of experience, dedication, knowledge, and expert care to the community and surrounding areas.
More information will be released as the opening date is selected.