26 Feb

Munising Memorial Hospital Welcomes New CEO and CFO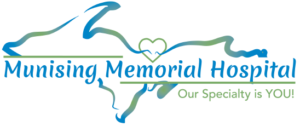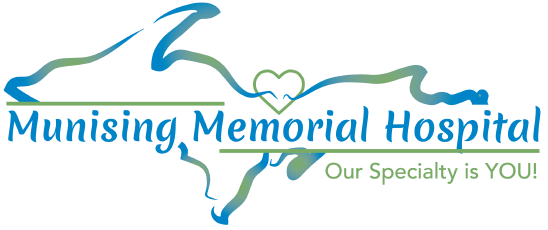 For Immediate Release
Munising Memorial Hospital
February 24, 2021
Munising Memorial Hospital Welcomes New CEO and CFO
Munising Memorial Hospital is proud to announce two new members of its administrative team – Sandra McGovern, DNP, hired as the hospital's Chief Executive Officer in December 2020, and Kevin Carlson, hired as Chief Financial Officer in November 2019.
"Kevin Carlson came to our facility with a wide range of accounting experience. He has been an excellent asset to our administrative team. Sandy McGovern recently joined our administrative team and has provided excellent guidance and leadership for our facility, as well," said Marilyn Beverley, MMH Board President. "We are excited to have both Kevin and Sandy in these leadership positions and are looking forward to a great future for Munising Memorial Hospital!"
McGovern comes to MMH with 30 years of health care experience, with 17 of those years spent in leadership roles, with her most recent being the Chief of Nursing Officer at Bell Hospital. She was hired as CEO of MMH in December 2020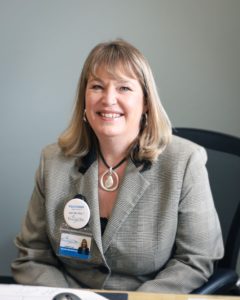 Sandra McGovern, DNP, CEO at MMH
A Negaunee High School graduate who has worked in multiple nursing-related positions, McGovern has been a Certified Nursing Assistant, Licensed Practical Nurse, and Registered Nurse. She obtained both Bachelor's and Master's degrees in Nursing, with her Master's degree from OSF Saint Francis College of Nursing emphasizing on education. In 2014, she completed a Doctor of Nursing Practice, with a focus on Systems Leadership, from Rush University in Chicago, Illinois.
"I am looking forward to pursuing different challenges and learning more on the operations end. I'm also excited to build relationships within the community and hopefully seeing Munising Memorial Hospital expand on the services offered in the future," McGovern said. "We're going to begin our strategic planning so we can see how to help move the hospital forward and where everybody wants to go from here on out."
McGovern is a fellow of the American College of Healthcare Executives, a Certified Professional in Patient Safety, and is a Board Certified Nurse Executive. She was appointed to the Public Health Advisory Council of Michigan in 2017 by Gov. Rick Snyder, where in December 2020 she completed her assigned term. She is a Board Member of the Michigan Organization of Nurse Leaders where she represents Nurse Leaders across the Upper Peninsula. McGovern wrote the Suicide Prevention Strategy for Marquette County, which was approved by the Marquette County Board of Commissioners in 2013.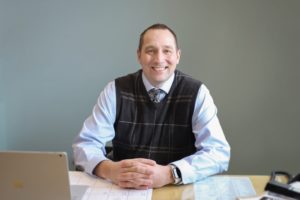 Kevin Carlson, CFO at MMH
Carlson also comes to MMH with a wide range of experience pertinent to his position at MMH. Born and raised in Ishpeming, Carlson obtained a bachelor's degree in Accounting from Michigan State University and an MBA from Marylhurst University with a health care emphasis. He has over 20 years of accounting experience in numerous leadership roles in a variety of industries, including Marquette-Alger Regional Educational Service Agency, Upper Peninsula Health Plan, and Bay Community College. He was hired in November 2019 as CFO at MMH.
"In my role, I'm want to ensure the hospital is in a good financial footing and that we're able to be here for a long time to better serve the community," Carlson said. "We are a small hospital and I want to make sure we're able to remain independent so our board can continue making local decisions rather than decisions coming from out of the area."
About Munising Memorial Hospital
MMH is an 11-bed critical access hospital that provides outpatient diagnostic services, swing beds, and Level 4 Emergency Services, with an average daily inpatient census of one inpatient per day. In September of 2015 Urgent Care walk-in services were established to provide a lower cost alternative to the ER during after-hours and weekends. As it has evolved over the last few years, MMH services are limited to primary care medical services. All necessary secondary (specialty) and tertiary care needs of Alger County residents are provided either in Marquette or outside the Upper Peninsula.
First established in 1910 when the original hospital was built on Maple Street in Munising, It was a company hospital, funded by Cleveland-Cliffs Iron Co., as one of many major gifts made throughout the region by the company during that era. In 1947, the organization shifted and became a not-for-profit organization when it obtained its 501(c)3 status from the Internal Revenue Service.
MMH has become the primary employer of physicians and mid-level providers in Alger County who provide their services to the community through the Bay Care clinic of MMH. The county is located along the Lake Superior shoreline in Michigan's Upper Peninsula. The corporation's principal facilities are a hospital building which also houses physician offices comprising the Bay Care Medical Center, Urgent Care, and a medical office building.